Share your personal review with us of your stay at this property. Finally we were promised last year by Goldy that this year's event would feature a "golden" sunset at Murray Bridge in daylight saving time, not only cold after Crafers, but no sunset at all, looks like he slipped up on that, however next year might be better, still it was a good night after all. Really it is a wonderful thing that this is freely given and spread between the members to those who need advice such as Lachlan Kinnear who is disguising a GMH drivetrain under and around a TC body, good on you Lachy. It's so important to support local farmer's and businesses and this is the place to do it. Brian Golding has offered a night at his home in Murray Bridge, this is likely to be in May at this stage.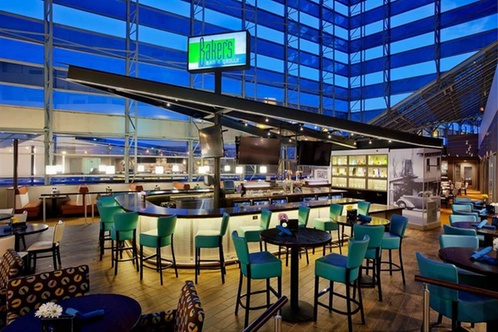 Mondays in Octobr
Seems that retirement has starved him of contact with MG fellowship out in his lonely garage with only the cars for company. Maybe we have to sign him out as well as signing in? My first ever complaint was handed out to me by our well seasoned and experienced sleuth, Terry Mc Wright who observed that the prized Merlot that he won stated on the label that it was good for cellaring for 3 years.
Any reasonable recipient of that fine bottle of wine would surely understand that the period commences from the date of the register meeting, what else? Ronnie Jellet, very pleased to have the side curtains up on the trip up from Murray Bridge, thanks Goldy, you getting soft since the OS trip, or maybe you forgot? Also wants to know if anyone has his Formula Ford built in , 42 called Tudor Ford.
Maybe someone cleaned out his garage while he was not looking, anyway any help or advice would be good. Dave McNaughton also sought advice and now has amazing headlights on the B, set him back a bit more than expected but someone has to support ACP to the UK.
The secret of enjoying a good wine. Open the bottle, allow it to breathe. Sincere thanks to Ken and Rosemary for hosting a very memorable event. Seems as though some people are going to a great deal of trouble to make sure that their absence is out there in front of the meeting which is good really however some actually do a Lazerous and turn up anyway, messers Forth and Loader to name two. Bazzica is resorting to hand delivered emails and has a reasonable excuse being in Trump country at the GOF Gathering of the Faithful not just a religious sect no sir, MG Family!
The food was great thanks Rosemary and plenty of conversation ensured that I ran late starting proceedings. At least he has something in common with the SA boys from Goolwa in that he owned an SA which is under restoration by his son.
Seems as though the patina on the rest of the car cannot be spoiled by the sweet smell and visual perfection of new carpets, each to his own I say. Gracelands, Gracelands I am going to Gracelands! Doc Colin Whyatt has revealed from his trip to Trump country with his wife that he is a devotee of the one and only, love me tender, Elvis who had a great collection still has of cars especially the red Twin Cam MGA.
Check it out on the website if you can - click here , Colin in the Elvis outfit would not be a good look. Andrew Bate is getting nostalgic about the TF now that he has it out and coming to meetings, the Mortlock Library might be the next place that we start searching for former owners of his car. We are still on the case Andrew. TF , does that ring a bell? Russell Garth never ceases to amaze with his antics, the 30 year old restoration on the TF is showing, the candle power of his lights is so bad someone needs to walk in front with a torch, Buckley will get you one from China Russ.
Peter Shipside has had a good experience with an old fashioned engineering firm in Melbourne who did a great job on his Prewar WA Drophead he says, good old fashioned service and completely reliable.
Two things of note, the sheer enthusiasm to tell us all about the festival of speed at Goodwood in the UK and allowing Ronnie to have the side curtains up in the TC, mate you are a legend. I am not sure where the crank handle sits but considered too dangerous. Safety First ask questions later. Horny and Bev put on another magnificent night for the 37 members that signed into the book and we thank them sincerely for their efforts.
I am not sure how many T-Types were jammed into the front driveway, certainly spillage out into Mills Street was achieved under the direction of ex traffic officer Buckley and his side kick Martin but more on them later. Missing in action again this month included but not limited to the following: Firstly to Bev and Horny for a great spread and Horny for sweeping up the shed floor. Congratulations to them both on their 43 rd wedding anniversary as well. Finally, yes everyone managed to sign the book this month, amazing achievement!
Not so sincere thanks: To the Serial Pest for trying to take over the meeting, but at least it was good that he made the effort to come along and attempt to drive us all mad. Bob Schapelli Racing Schapel drove at Winton with moderate success, second in his class. The old TC ran beautifully over the weekend, Andrew Willington and myself acted as his pit monkeys which generally involved moving the deck chairs in the garage and pulling the corks out of the bottle at the end of the day.
Needless to say that the owner driver had a severe attack of the butterflies in the abdomen region on his first regularity run which got progressively better over the weekend. Well indeed as third was his chosen gear hurtling down the pit straight in front of the admiring populous from SA. With all that power under the bonnet he certainly showed remarkable restraint.
There are some great photographs from Terry Wright of the green dragon on the track if you want to see them. Briefly as can recall during what was a noisy question time , Bob Schapel talked about a TC crankshaft in unknown condition that John Muldoon has for sale boat anchor maybe , Y Type chassis that he has lying around not doing much, Graham Loader mentioned his K trip West on Wheels Tour into the bush, TD McNabb complained about the rising cost of petrol in Adelaide, says the Register should boycott the pumps, Horny has 4 never used 16 inch tyres available and two TF engine bonnet side panels with very little rust for sale, Dean Hosking mentioned something but it was inaudible given the noise from the serial pest.
Nick Proferes let us know that Wes Southgate Melbourne has not been that steady of late, we will enquire from his son and send our best wishes.
There is a great photo of his car on the website. Under cover event, rain or shine. Wednesday night event September: In closing I would like to extend on behalf of all of us, our best wishes to Peter Auld for his coming surgery which is pretty invasive I believe, hoping that recovery is swift for him. Twenty eight enthusiasts signed in, twelve T Register cars turned a generally quiet suburb into a classic car display including the noisy others that got the dogs barking upon exiting the Walk from the RAA garage brilliantly illuminated and buzzing with talk the talk.
Sorry to hear that Peter Auld was convinced that Thane actually ran a RAA garage at Coromandel Valley on the Main Road, guess I have to be less than subtle in my articles in future, hate to see people getting lost and frustrated looking for the place. Club member and first timer to a register meeting was Simon Ewart who now has a MG TC, chassis , engine XPAG and would you believe it, it is listed in a register booklet that Wes Southgate gave me several years ago, miracle!
Simon purchased it out of Sydney NSW. Well, there was some and lots of interjections from the assembled populous as usual, however I have endeavoured to report on a few that are worthy of sensible comment, Russell Girth, please note.
Anthony is to be congratulated on his leadership running the event this year. Nat Meet Director Tim Edmonds appeared and thanked members who participated in what was a hugely successful meeting for the car club at Easter. The older the MG and its owner get, the more they have in common. A must see for those who missed it last year. It will be a most entertaining and informative night again, I can assure you all.
This is a Wednesday night. If you can put these addresses somewhere that is convenient it will save a lot of stress on my behalf. Well you would have to say that the buzz and the vibe of the meeting held in the clubrooms was the measure of success of the meeting. Four deep at the bar, SA members fighting for a table, full house in the carpark exit the truck, a squeeze but an impressive array of register cars spilling into the street, visitors investing heavily in the raffle, what more could you ask for?
However, the road to success is always under construction. So many to mention representing MG around the country and overseas but I must say that their contribution to the bar trade and noisy ambience in the room was outstanding. Funny, whenever I find the key to success, someone changes the lock. Congratulations Anthony Pearson for risking the newly finished and beautiful Y Type before the concurs for all to see, a magnificent effort. Peter Auld fronted, having a not so easy time with his health at the moment , we all wish him well as he progresses through it, best of luck Peter.
Photos posted on the website are from CAMS accredited official photographer, Terry Wright, success may have eluded his usual and prolific high standard due to poor light. Before I sign off one more thing on success. It seems to me that a successful man earns more money than his wife can spend.
However a successful woman is one who can find such a man. Cheers, see you next month at The Walk, Coromandel Valley. The Crafers Hotel carpark, given a jolt by the assembled members eager to get on with the run to Goldy's, Murray Bridge. Patrons arriving for dinner were somewhat put out however the hot night ensured that beers flowed freely out to drivers and passengers alike, phew! Bad luck descended upon A Register member Geoff Goode in his A with starter motor breakdown in the carpark, an unfortunate scratching to the event.
This was the end of the hot night, it got progressively colder on the way to the Gold's ranch. Brian's vintage Vincent motorcycle and sidecar wasa highlight in the shed. Amazing story that it was assembled from parts all around the globe, single cylinder engine, would you believe that some poor beggar in Brazil is still searching for that single cylinder numbered pot eh Brian?
Gordon had the sheer delight of steering the wandering TC from Crafers to the meeting under supervision of course. Gaynor was escorted in the V8 B driven by Lachy Kinnear, yes great to see both of Buckles cars on the run. Great friends indeed , some stories about Bucks exploits were aired, now we know where the famous steering wheel came from.
Newly crowned and accredited CAMS media photographers Terry Wright and Wayne Hough did quite a bit of back slapping over their acceptance into the world of the paparazzi. Watch for the hi vis vest of Terry Wright stalking about at next meeting, you will not miss him it's a size XXL, balloon fitting I am told. A big welcome to the A Register members, Greg Atkins was the lone A Series car to make it, Geoff Goode could not make it past Crafers unfortunately but it was good to see all the others there.
Thane Martin has taken to weraing the Porsche cap to meetings, let's all acknowledge it now that he has purchased a very nice Don Walker could hardly wait to get his hands on a set of 19" wheels from Goldy, not sure where they are going , on the special maybe? Russell Garth made an impressive run in the TF without problem this year, the 30 year old resto is holding up well Russ, fingers crossed.
Bob Schapel's paint job on the TC has a rather nice patina about it if you had not noticed, love it! Technology foiled by a TC. In case you did not notice, the barking dog horn on Ronnie Jillet's TC does not work when the car is in motion. That goes to show that no thorough bred car is going to put up with frivolity and a departure from originality.
Maybe Goldy can fix it Ronnie? Finally we were promised last year by Goldy that this year's event would feature a "golden" sunset at Murray Bridge in daylight saving time, not only cold after Crafers, but no sunset at all, looks like he slipped up on that, however next year might be better, still it was a good night after all. Next meeting 13 April at Clubrooms Chief St Brompton We will be holding the meeting at the club to welcome and entertain as well as showing off well prepared cars to interstate guests arriving for the National Meeting.
Geraldine and others are going to prepare another outstanding supper so make sure that you all roll in for this night with shiny cars, still check the website for more information. May meeting venue not decided but I will get onto it.
To view photos and pics from Terry Wright - click here. Thankyou Christine and Peter for excellent cuisine, good as seen on MKR for sure, devoured instantly by the ravenous horde of excited members who gave you a group score of 9.
Sandra Carnell ran two raffles in support of the National Meeting fundraising for April this year. I was able to report that long time member Graham Clark, also in care at Kalyara, Belair is reasonably bright according to Jill Clark and she thanked us for enquiring about Graham. It is most unlikely that we will ever see them out and about at MGCC functions which is truly sad. After being sworn to secrecy, it was a great disappointment to learn that TD McNabb was given inside information on the result from the adjudicator Mr Baldrick Hough who has now been severely reprimanded and may lose his status in the hierarchy of the Register.
Peter Auld 17 Points outright winner again this year. Russell Garth 12 points. A fine result really and a great effort by Peter Auld. Peter would like to say that the owner of the 5 Coopers Premium Light from the six pack remains in his bar fridge and can be collected anytime by contacting Peter, he may not be at the next meeting though.
I can assure you all that the beer is safe with Peter, he will not touch a drop. Andrew Bate drove to the meeting in his recently restored TF. This was done with the help of Bob Bazzica and its great to see Batesy out in it again, a great change from the previous yellow paint. Actually the side curtains are removable, someone tell the boys please.
At the time of putting this to the editor I have learned that Arthur Ruediger took out the top prize, Best in Show at the All British day at Uraidla, well done great to see that the generator is working again and probably got you the points in the end. We go to the Riverland next month in convoy leaving from the Crafers Hotel at 6: Ronnie Jellit will not miss the sauna, but he does like the gravel driveway.
Looking forward to seeing a good turnout next month. Reg has been hospitalised and is recovering, all of us wish him well. Thankyou Artfur for hosting your annual and privileged January meeting this year, any drop in standards will see it moved, however this year was a standout and you are safe for The slick Mustang parked at the front was not given a ticket however it did carriage several unnamed members to the meeting.
The results of the winner are now known to a select few, albeit that the Russians have tried unsuccessfully to influence the outcome. Peter Auld stressed the importance of always signing your Historic Rego Log book before venturing out in the MG, as he was stopped by the Plod, breath tested under protest never had alcohol in his life he says, apart from alter wine and Irish Moss cough syrup so take note.
Thanks Peter for driving up from your leisure digs at Victor Harbor to return the cup. The conditional registration changes to the legislation on historic vehicles registration got a considerable airing from AC Pearson. One of the biggest T Register meetings that we have had for the year, really great turnout of register vehicles held again under the spreading olive tree, the biggest in SA, probably the whole world according to our esteemed and popular hosts, Maurice and Steph Linehan.
To view the photos - click here. At least he got one drive before completing negotiations it seems , but I understand that it was given up reluctantly, the drive that is. Dragged out of the sand dunes at Semaphore the story goes. Well the open shed was encrusted with sand and salt spray I am told. Paul presented the car to the meeting and he had spent considerable time cleaning and washing the salt laden grime off the body and chrome.
Congratulations Doc, another TC for the Register. Check out his photograph from Terry Wright on the website. Both in their nineties, David was 92 on the 1 October , a wonderful achievement from our esteemed car club member and WW2 RAF veteran. The National Meeting of MG Car Clubs will be held in Adelaide at Easter in , there is plenty of information on the website and in the magazines, participation and assistance running events is eagerly sought after, the Register will host a meeting at the clubrooms so that interstate visitors can engage with us and look over our cars.
Try and get to that night with your vehicle. You may very well ask what the heck bonsai has got to do with the Register meeting! Several phone calls followed after the meeting, Stan on the hunt for the source of the model manufacturer, obviously looking to add to his fine collection of MG models and memorabilia. April 13, Clubrooms, National Meeting event. May 4, To be advised, host eagerly sought for this prestigious event!
It will be well into the new year when this report gets published, new year greetings will be well and truly over by then, but happy new year anyway.
I am about as excited as Donald Trump entering into the White House for the year ahead in Sadly, Roland Harris sent the Y Type Saloon to another home interstate, all memorable in the scope of things.
Fortunately or unfortunately depends on how you see it, there was none. A good thing really as it would have been a shame to interrupt the busy and enthusiastic conversations of the assembled populous. TD McNabb, arrived late and tried, but he was swiftly put to the sword and told to butt out until next meeting.
There were no complaints about the food, service and venue to my knowledge and I did really appreciate the words of support generously sent post the meeting. I take it that everyone had paid at the end of the night and there were no calls for me to run back and wash dishes thankfully. Great to see a good number of partners female with members attending most of whom took away prizes from the raffle through the generosity of the members spending the extra dollar to impress.
Russell of the girth, Garth just made it to the meeting with his dicky clutch in the TF. Mc Nabb of course has enlisted the help of Leigh Ritcher and Graham Loader in getting his done, not surprising really he knows a bit but printing is his game and his really good with numbers and glossy magazines.
David Kemp had a big smile in the carpark sitting in the TC with his free and brand new petrol tank, a replacement for the original that exploded during repair recently.
A good result for him in the end. Trevor Driver is in the winner's circle again, cleaned up on the Melbourne Cup sweeps and picked up more than his share with the raffle. Wife Bev has just had her shoulder operation and we sincerely wish her well with the recovery which does take a some months to get mobility back. Mystery surrounds the Doc Dallwitz who has evaded the photographs from the meeting but was seen in deep discussion with the director of historical registration, Artfur Rummerger!
There has been a purchase it seems although no announcement has been made. TD McNabb has been sniffing Doc, it will not be long before the proverbial cat streaks from the bag. Terry is open to bribery if you want them doctored in some way. The November meeting at the Bridgewater Hotel was such a good night, thankyou for all those who attended, the hotel put on extra staff and went out of their way to make the MG Car Club welcome. I thought that we should celebrate an extraordinary night with merriment and song, here goes.
With apologies to the songwriter Stephen Foster The Paechtown road is five miles long, do da , do da We drove to the meeting fast and strong, oh the do da day Arthur led but McNabb mapped it wrong , do da do da Gwine to have fun all night Gwine to talk all day.
Terry went there with his Gulf hat on, do da do da Came back home with his pics all done, oh the do da day. Dave McNaughton had a fright in da dark, do da do da Very lucky that the B did start, oh the do da day. Ian Hobbs did worry all da week, do da do da Left his canoe in da tree by da creek, oh the do da day Gwine to have fun all night Gwine to talk all day.
Two sardines in the Fiat Bambino? Gwine to drink all night Gwine to leak all day. I lost the money on the B type drags. Somebody won on the Grey. Brownwyn and Peter for a really superb night at your home at Paechtown.
To view the photos of the night - click here. Ray Finch, who is most likely to re-join the MG Car Club is said to have rebuilt over T Types in his time which is another amazing statistic in a lifetime. See, you can teach a mangy old dog, new tricks eh? Geoff Glasson was so absorbed by the prospect of pushing his TD to the limit on the freeway that he left his phone and booze bag behind, he did confess that it was a fast drive home. John Tamke did turn up, has read the emails, advertiser, register report and the magazine this time.
January 5, West Lakes, Artfur Rummergers wheel works. May 4, - September 7 , all to be advised. Thanks to all and our hosts for a most entertaining night at Paechtown. A vital part of the meeting where names are named and fame abounds for those who are listed into the register reports as being absent with amazing and plausible excuses.
Meet at the Crafers Hotel carpark no later than 6: Drive into Hahndorf off freeway exit, turn right into Pine Ave just after pedestrian lights in the main street, proceed west under the freeway on Echunga Rd, turn left into Paechtown Rd approx. The November meeting is scheduled at this stage for Bridgewater Hotel but it will be upstairs not as previously in the Tavern lower level due to a change of formatting by the hotel.
Please note that I will try to send a group email out to those whose e address has been registered in the book. Remember, Safety Fast, see you then. Imperial Grand Coordinator T Register. To view the photos from Terry Wright - click here. Mc Nabb produced the latest printing of the Sporting Car Club magazine, Wheel Spin with our popular member Dean Hosking on the front cover, photo circa in the process of a major spin out on the track somewhere.
Dean has plenty of copies if you want one. Peter Cundy gave the meeting a really good recital on a book that he has purchased on the history of MG, especially the formative years when Cecil Kimber evolved MG into competitive racing in the 's. Peter has lent me his copy and I find it a fascinating read especially on the early racing on the historic circuits in the UK and Europe. Roland Harris has sold his Y Type to a Victorian collector and judging by his enthusiastic advice he must have got a good price!
Don Walker has at last made a purchase and bought the TC formerly owned by Ross Roberts, a really nice car, black with 16 inch wheels all in really good shape. On the Kimber Run, the club is still wanting entries to fill the expected quota, please if you can go get the T out and give it a well deserved run.
Ronnie Jellet is really stoked with the Datsun steering box in his TC and great to see him and Goldy up from the Bridge again at the meeting. We will be heading to Murray Bridge next year again. Geoff Glasson provide some goodies from SupaCheap Auto to hand out as consolation prizes for those who missed out on the raffle, thanks Geoff. Geraldine Hough requested the register to be active during the National Meeting Easter next year and for cars to be driven to the club to meet interstate visitors and guests.
Geraldine Hough and Joy Pearson provided the supper for the night and it was delightful, thankyou. Arthur managed the bar duties for us and did his usual capable job. I am hoping the President will be pleased with the takings across the bar on the night and thankyou to all of you who supported the Club. Unfortunately September venue at Coromandel Valley is no longer available, hopefully I can reschedule elsewhere, please watch the Advertiser and the website. Bridgewater Hotel, meet at BP Belair 6: Well it certainly was a great night in the Pearson garage down under the house at Hawthorndene on a very chilly but dry night.
Only 29 patrons signed the book but there were at least 35 present, 7 T Register vehicles and one BMC Mini cheekily parked on the front lawn, Thane? Watch your head, the beams are low splendidly decorated with used number plates of all descriptions, tools and the lathe are memorable features of time spent on great cars. Now all of these synonyms were a feature of the night in general business and in the all round incoherent out pourings made by interjectors who will not remain nameless as you will see.
Just as well eh, you would not like your fine reputation tarnished in any way Ray? A membership cannot be far away Ray. In keeping with the Registers aims of improving the gender balance, Joy was delighted to have Suzanne Bray, Jenny McNaughton and our Geraldine wife of Baldrick, along for company.
Welcome also to new member to the Register, David Kemp, all the way from Hahndorf. I cannot say that members broke into spontaneous applause but they bestowed suitable acclamation on Wayne for his new found knowledge and informative advice.
There was no applause. Reg commented upon a restoration of a K3 somewhere with an L Type motor, tut tut! Dean Hosking advised that there are new Morris Minor crown wheel and pinions available for upgrades to TC differentials and the like. Thanks Dean, pity no recognition for your efforts. The T Register was formed on the 11 March at 84 Hawthorndene Drive, Hawthorndene just up the road from the Pearson Down Under garage, at the home of Ian Curwen-Walker who became the first Register Chairman, copies of the original minutes are still available for viewing by only those wearing white gloves.
Russell Garth championed this late celebration with a rich chocolate cake and candles. Generous flattering comments were bestowed on past Register Secretaries and Coordinators present. The paparazzi were active in recording this celebration, photos are posted up on the website.
I read out to the meeting, a request from a Scott McAuliffe who is seeking a ride for his terminally ill father in law who was a MG TD owner in his time.
At the age of 81 he still talks fondly to Scott about adventures in the MG. Scott is looking for one of us to make a car available as a special request for his father in law as a surprise at this sensitive time. Can you help please? To Joy and David, many thanks for allowing us to be in the Down under Garage and the generous supper provided. Acknowledgement to Anthony for preparing the garage for the event, thankyou.
Thursday 4 August This will be at the Clubrooms of our club, 93 Chief Street Brompton. Please come and support the club, Arthur will open the bar and supper will be arranged as usual.
Support with bar trade will be appreciated by the car club committee. I have to tell you that this theme for the night comes from the avid passion of our host Joy Pearson who regularly checks the shipping notes in the Advertiser. She noted that the Accolade II had not been sighted of late in shipping schedules. The Accolade regularly travels between PT Adelaide and the West Coast delivering the ingredients for Adelaide Brighton Cement, she not Joy is a pain in the proverbial interrupting sailing vessels in the summer evening series at Outer Harbour.
On the day of the Register, Joy received a letter from Diane Holmes with a great deal of detail on the Accolade which pleased her immensely she told me.
The final accolade goes out to all of you for attending and making the night memorable. Thankyou so much, see you at the Clubrooms, first week of August.
In keeping with the theme, there were plenty. Chris and Heather Bennett, proud new owners of a TF under restoration attended the meeting, hopefully they will join as members, photos of the car look great. Put a big smile on the face of the old bloke in the corner, eh Reg? I am not sure that he was talking about the TC, probably had something to do with the prolific wine consumption that goes with the territory when all three of them get together.
Arthur Ruddyger reported on a racing TC special with history for sale, price unknown as yet. The car has some features of a later model which is interesting. The paintwork is the original colour, the first of the metallic style paint we are told by Robert Horn confirmed also by Laurie Foody who also donned a dust coat for the forensics.
Don Walker is contemplating acquiring another TC, he feels lonely without one to drive around in. Thank you to Terry Wright and TD for taking photographs for the magazine and website. Only a rumour at this stage but momentum is growing. August is not finalised however it may be on a Friday night at the MG CC clubrooms to assist the club with the bar trade, this will be confirmed but please keep it in mind.
Some members are unable to come on a Thursday I am told. Winter is just about on us but do not let that deter you, the meetings are still fun and you get to wear those WW2 flying jackets, helmets, goggles and funny furry hats like Ian Hobbs.
A great thankyou to Paul and Louise for hosting a great night for the register. Thank goodness the real estate sale signs are core flute plastic otherwise there would be nil sales in the metropolitan area. Maybe the Register is returning to past customs of lots of conversation and fine red wine port? Here we go again, apologies from me for omitting two prominent members last meeting. The lucky ones who got listed as absent apologies are: Amazing as it seems, Bob Schapel had no one to apologise for again this meeting.
Thankyou Peter Auld for bringing it to my attention, I did send a condolence card to his family on behalf of the Register. Y Series for sale: Roland Harris has let me know that he is considering retiring out of the Y Type which is in excellent condition and well known as the car that Barry Bahnisch restored and sold to Roland, ph: Bit of a squeeze getting out of the OTR at Aldinga maybe, one way to pass a car?
Birthday boy Ian Hobbs gave up his family dinner just to attend the Register, silly boy really, he now gets to pay for all of them the following night. The ever amazing belle of the car club, racing and competition guru, Bev Walters was a surprise attendee at the meeting, on the way home from babysitting, but very welcome indeed.
Mozza Lineham drove to the meeting hood up again! However there was a slight reprieve, he did drive home hood down side curtains up for Thane. Those who pocketed gravel from his driveway should return it on the night. June 2, monthly meeting at Clarence Park. I was delighted to announce that our host for the next meeting will be Robert Horn at 6 Mills Terrace Clarence Park, just off Goodwood Road near the underpass.
Robert said that he acquired them about 35 years ago after owning the TC, This is truly exciting and I know members will be gobsmacked as I was on seeing them. The great thing is that not all are in pristine condition, they all run ok, but it is truly an amazing sight to see.
Robert is a talented man who has many varied interests including wooden boats 2 off and he is a most interesting conversationalist and drinks red wine. A register member with perfect credentials, it should be a long night again you would think. The news that you have been waiting for, just to keep you in suspense and rivetted to this report. Thankyou once again for your attendance at the meeting, the interjections and heckling were tolerable for a change, good to see great conversation pervading the evening, great cars on display, Pauls racing special, fine red wine ports to finish off with, what more could you want?
Yes, gold it was. It can only be described that way right from the start, 5: What a night to be in convoy on the road, hoods down, WW2 flying jackets, goggles and gloves, high revs and rhythmic exhaust notes if you could keep up with the T Type in front. The drive up to the event was quite an experience given the fast moving traffic on the freeway, however all who had the pedal to the metal managed to negotiate a safe passage to the event. Bob Schapel fresh from his success at Phillip Island took the convoy on outside Callington and sped way ahead with his monk like passenger.
Terry Wright wrapped up in his North Sea duffle coat and hoodie. Good to see the TC out on the road again Bob. Good to see an old face again, Ian Purdy of TF fame back with us from Kangaroo Island, Bob Schapel collected his sister from nearby and brought her to the meeting. It took considerable effort to get the attention of the gathering to commence the meeting, however once started a number of items were aired and fiercely debated especially the upcoming rule changes to Historic Registration as reported by AC Pearson.
The Ford Trophy for the fastest TC is a special award, well deserved. He could have got another one on the way Murray Bridge the way he drove! All sorts of items got aired, those that were paying attention will surely retain them in their photographic memory you would think. As I said, those who were paying attention will remember it all, but it was good fun after all. McNabb has not got the TD on the road yet, but he still has black magazines.
I did, it was a Porsche drill press. Peter Cundy had a bleeding lip no stiches needed though, culprit was beer bottle. Please note this date as it cannot be Thursday due to limited street parking on Thursday nights late night trading. I will post it up on the website and hopefully the Advertiser will publish it as well. After that I am hoping for a night to be scheduled at Clarence Gardens or elsewhere.
If you have your place available, please let me know. What a fabulous night to be out and about with the T Register faithful and lob in at the home of the Fisher King, Benjamin Street St Marys, 42 attendees, 20 Register vehicles.
Firstly to my esteemed fellow gnome, Russell of the Girth who stood in for me at mine time of need. I might note that he read, on the pulpit stairs, perfectly from his running sheet without which the meeting would have fallen into disarray. Thirdly, I must thank another gnome, Baldrick Hough and his lovely Queen Geraldine for assisting me with the register book and the ever demanding task of collecting the money, thankyou both. Of note, a Register meeting at Fairview Park could be a reality one day says the Baldrick, however the Queen must be consulted and suitably persuaded and plied with generous gifts to succumb.
Welcome to both, it will be sensational to see both vehicles out with us in the foreseeable future. The continuing debate on the record number of Register cars at a meeting continues, surpassing the disappearance of Lord Lucan which is nothing really compared to this compelling mystery of when,where and how many cars were supposably present at some MG CC Register going back 50 years. Maurice Mozza Lineham is to be congratulated on the new plush looking trim inside the TC.
This includes the steering wheel which now alleviates the necessity for him to wear gloves on the highly absorbent material which soaks up the sweat from clammy palms driving at breakneck speed through Eden Hills with the hood up. Our good mate Paul Dallwitz has offered a meeting for us at Hyde Park on a Friday night due to limited street parking on a Thursday. Looking forward to that, watch this space and the website. Some cars will go interstate and to the UK.
Congratulations once again to Peter Auld, the cup being his to hold for the remainder of the year. We are to meet at the Crafers Hotel , off the Freeway at Crafers, 6. We owe it to Brian to attend in whatever you feel comfortable, preferably MG, as he has put in over the years,regularly attending meetings here in the TC from Murray Bridge in all types of weather. The content of free magazines has changed somewhat if you had not noticed. David Mc Nabb has ground to a halt in the TD after ,ks apparently.
Russell of the Girth, showed disrespect to the imperial leader from his elevated position. The serial pest failed to appear this meeting or indeed lodge an apology. Bob Schapel forgot who he was apologising for this meeting.
Terry Wright has been practising portrait photography for a front page cover shot. Attendance at the Register meetings has been outstanding of late, hopefully all are enjoying the fun and spirit of the MG fraternity that has developed amazingly in SA over the years, keep it up there are new members filtering in with interesting cars, make them welcome and help out when you can.
A final wise old saying: Frustration is trying to find your glasses , without your glasses! To view other photos of the night - click here. Cheers and Safety Fast.
Enough of the perfect stuff, but it is testimony to the skill and expertise that Peter has displayed over his many years in the MG Car Club early sixties finishing his cars to concourse winning standards. Would you believe, another near record of register vehicles present, just look at the photos on the website, a total of 19 vehicles: Ken Fisher has finally been able to get Brenton Illingworth along to the register, he has a TF in bits and his wife Gaye is hoping that we will enthuse him enough to get it moving and the various body parts relocated out of the living areas at home, who knows it could be a good thing for his marriage.
You may see Brenton in the photos displayed on the website and in the magazine wearing a tie which was noticed from a distance by the ever vigilant Terry Wright who can sniff out a Hong Kong Cricket Club tie over the length of 4 cricket pitches.
Terry obviously has one himself and was a distinguished member of that club and a fine cricketer to boot, not to mention a prominent social butterfly as well, great spotting Terry, nice tie Brenton. Laurie Foody has some Aussie Jet Ink cartridges to give away, thanks they are expensive. Brian Forth has a new business importing Veteran and Vintage Tyres, specialising in beaded edge tyres, wheels,rims and spokes for Veteran and Vintage Motorcycle.
Speak to him if you are looking for say 19inch tyres for TC etc, he will ensure that you receive a very compeditive price.
Phone or Mozza Lineham is looking for a car trailer to take the TC to Robe for the weekender. Anthony had something to say but it was too noisy to hear after Doc Colin Whyatt offered cut rate digital examinations to any bloke over 70 which there a quite a few, nobody was game to accept.
TD Mc Nabb gave a brief report , 6 register vehicles attended in the parade. Presented to the club by R D Irving Esq, to encourage the use and preservation of register vehicles and to be presented annually.
I cannot divulge any details of the chief scrutineer, however Houghie said that he will return the attendance book at the next meeting now that the result is known. I am pleased to announce that the clear winner this year is Peter Auld, congratulations Peter, it is a well deserved win as has been the others previously.
Thurs 3 March indoors. We owe it to Brian to go to his register night as he has always been a regular attendee to meetings up here in Adelaide. To view the many photos of the evening - click here. This set the scene for an exciting night of chatter and fellowship, punctuated by bad jokes at others expense. Incredibly the numbers align with the T Series Association reference book that I have, first time ever!
The Register wishes to express sincere condolences to the families of those associated with the MG Car Club who have lost loved ones very recently. Russell Garth says he tracked down the former owner of his TF well over 30 years ago, not sure that he is getting the information that he wanted, try the folding stuff Russell. Australian T Series Association. Mike Greenwood is the state of SA representative and spoke to the meeting about membership and displayed their attractive magazine.
There are associations with other groups around the world, coordinator is Peter Kerr 07 , kerrpc yahoo. Arthur has bragging rights for the two laps around Mt Panorama in his historic, well done, not many of us will achieve that. The numbers caught Arthur by surprise, but there was plenty of action in the kitchen by Geraldine and the others from MKR it seems. Good old Arthur, not to be seen to be short, pulled the dusty MG ports out of the cupboard coupled with the 2 cm squares of lamington cake that saw everyone off reasonably satisfied.
Faces in the crowd: Brian Golding has offered a night at his home in Murray Bridge, this is likely to be in May at this stage. In - The Garden with the classic delights, where old T desires are turned into reality. To view photos of the night - click here. A long standing record almost broken, how unfortunate that the hosting TC was not in the garage Mozza? King Arthur was the first to arrive in the ND just to ensure a prominent possy as he should.
Chris Kinney, at last the TC appears from Fergusson Ave to roll into the garden, looks good as ever Chris, and still sounds good too. Steph, thankyou for the great photos for the website. Vale - Robert Bob Morphett: The Register Quiz, celebrating the TC What event was significant to all of them in ? Are they Baby Boomers or not? Do any of them own a car older than they are? How many have a T Type in their garage? Which one did not host a register meeting in ? Many thanks to all who hosted a Register Meeting in , please consider one in if you have not had one before or would like to do it again.
Best wishes for the new year and safe driving in John Bray, Register Coordinator. Leigh Ritcher came down from Aldgate to enjoy the run back with the group. Stunning but out of place in the Rubbernose B! An important hotspot, so here they are: Many signed the book, but not all however 31 signatures was somewhat reassuring, 10 register vehicles made it to the carpark. No body complained about the food, great!
Apart from spouses and girlfriends which was good to see, Maurice brought his old mate Col. Colin Chapman MGB both sporting English leather flying jackets, completely wasted with the hood up, but it was lovely to see the members spoiling their partners who now completely understand the importance of Register business away from home. Not much was transacted at all really, even if there was it was too noisy and I was too busy to write it down, those at the back which included Chris and Annette Kinny, Robin Gibbs, Loader and Sparks needed it repeated afterwards.
Arthur has offered the January meeting at West Lakes again next year which is particularly generous of him. I will be scouting for others to host next year, John Davies has something lined up for the Register which should be of interest.
Brian Sparks has offered a night again as a backup, thanks Sparksy. The weather forecast inside your TC is at least as bad as that for the outside world and your insurance company refuses to insure you against pneumonia.
John Bray, Register Coordinator and gatherer of facts and apologies. Twas on the good ship venus Ho ho you should have seen us The register night was a sheer delight The neighbours got a hellava fright. Bridgewater Inn 5th November 7. I wondered why the baseball kept getting bigger. Then it hit me. A hole has been found in a nudist camp wall. The police are looking into it. Andrew on preparing the garage and presenting a great night in cool conditions for 35 members and 7 register vehickles.
Special thanks to Verona for a great spread of food. The Ivy Fuel Consumption Test: I was a participant once that I can remember, others partook in this event on numerous occasions which included lift cramming and unbelievable pranks.
New roller doors are a treat though Andrew. Thanks for putting the Special on show it was a star attraction. Allan is looking for an MGB he says, maybe came to the wrong meeting. It seems to be a popular thing to sport a hat at register meetings, I believe the it has been started by Trevor Driver whose current regalia looks like a Nepalese Sherper.
John and Peter were popular attendees at previous meetings and it was most evident that John enjoyed being with his son at our meetings arriving in the TD. Our condolences go out to Peter and family suffice it to say that we will miss John and his informative and interesting conversations. Welcome back Morrie Lineham from your adventures across the Nullabor celebrating your entry into an eighth decade of your life.
Please note that despite the cool evening, at least two of us had our hoods retracted, seems that you and Thane are softening! Check the website for a brace of photographs kindly taken by TD Mc Nabb. You will find these informative and in some cases downright embarrassing.
Try not to miss the flying circus, Ivey and Offler in their Luftwaffe flying helmets! Click here to view photos. Thanks especially to Peter on the BBQ, excellent results! Ken had things beautifully organised to ensure a splendid result, just as well I rang him the day before he says, otherwise we would have met at OTR up the road.
New members and guests: Lineham will note this act of cowardice. The voice from America, guest speaker. Given generous time to articulate his travel tales, he performed exceptionally well and received appropriate applause at the end, hopefully he will rest up for a few years before going again. Anthony did offer to fill his container leaving the UK with the Harry Lester books if you want one approx. Thane Martin rugged up in his thick navy blue beanie, pity the hood was up on the car though, another wasted effort.
Catering, good news bad news: This was ensured by a lunch meeting with Terry and myself with two bottles of red, hopefully he can remember what we discussed. The committee of the All British Day need help from car clubs for the event, otherwise they may abandon it if not supported, more news will come from our club.
Click here to view. Good to see that Robin Gibbs got Stan Shepard to the meeting, thanks Robin we all appreciate you getting him along as it means a lot to Stan. I have seen them and they are quite remarkable.
A woman does not turn up for work on Monday, Tuesday her boss asks why? She responds that her husband overdosed on Viagra and she could not leave him with the maid all day!
Thanks for your great support, see you at Willows in September. Maurice Lineham is a special apology as he is celebrating turning 70 with a road trip across the Nullabor he just wanted you to know that. Sadly passed away June 15 , aged 68 years.
Our condolences go out to Judy and his family. Peter was a great clubman over many years, some of us remembered the last time a register meeting was held at his home in the hills approximately 12 years ago. I know only of his TF which he treasured dearly however he owned many other fine cars such as the E Type Jag I am told.
I know little of his racing history with the MG CC, but I do remember his enthusiasm for cars and club history in conversation with him at club events. Sir Thane of the Coromandel drove the TC with the hood down in true MG tradition on a cold night Lineham please note Lineham has received valuable support from Sir Thane and Sir Collecta recently, apparently you do not go to Banner Mitre 10 to get parts for a steering column bracket , how embarrassing, but a full glass of red supplied by his helpers solved most of his woes.
Other matters of interest include Brian Lees posting of his restoration of the TC on his home page http: All good stuff for the projects list that Geoff Glasson is thinking about, would be a good start.
Peter Auld deserves a mention for attending while under the influence, jet lag of course! Doc Whyatt can be seen in photographs with his head deep in the engine doing a diagnosis, seems that professional habits do not die Doc.
Sir Trevor of Glenalta turns 70 soon, could be a celebration at the August meeting you could say. It is entirely indoors and plenty of room to display the cars undercover. It is the Editor of the Advertiser who decides when and not to publish motoring calendars on a Thursday says John Davies, really disappointing not only for the MGCC but for all motoring enthusiasts in this State of SA.
TD McNabb will be a fountain of knowledge and information when he gets back. Great to see Paul Oliver, longtime club member and register raffle sponsor, proprietor Auto Barn Mile End, at the meeting, was good to see you Paul. A constipated elephant travelling up the SE Freeway has shed its load. Drivers are advised to treat it as a mini-roundabout! Keep your chin up and the hood down T Typers. This is because you go thru US customs in Aruba after you go thru Aruba customs so you actually go thru customs twice.
So plan for this when you depart. I love the island it is beautiful not a huge place but lots of places to visit. The beaches are beautiful. I stayed in the Eagle beach area. Warm water,white sands the water feels like you are in a swimming pool. No huge waves to fight. We stayed at the Tropicana Resort and Casino. The resort is ok the things I didnt like are as follows. No activities for the guest if you go next door to La Cabana there have activities.
They are under construction some of the rooms are not updated. If you don't ask for an updated one you will surely get one of the older ones. Don't like wearing the tag on my hand. In all I still enjoyed the trip I would come again but to another resort. We did not want an all inclusive hotel as we don't drink or eat enough to make it worth our while. We didn't mind and were not bothered that we were in an older room as it was very nice and very clean.
The pool and all of the grounds are gorgeous. Everything you need is at your fingertips. We booked both of our tours right at the hotel front desk. Both tours were awesome. Additionally, Bell Captain, Pablos Hoyas was super helpful and always right there when you needed him, very professional and well dressed. Pablos takes great pride in his appearance and his performance of his duties.
The comments and opinions on this Ratings and Reviews section of our website are the views and opinions of TripAdvisor members and AppleVacations. They are providied 'as is' and we accept no responsibility for any loss, injury, inconvenience or other damage resulting from this information.
You should verify critical information for example passports and visas, and customs with the relevant authorities, and review our Fair Trade Contract and Things To Know Before You Go including our Health and Safety Tips For Travelers before you travel. Yes No Hotel Only Go! To book multiple rooms or to travel with a lap child, please contact your travel agent or call for assistance. Note for when booking with a lap child: Sign up for email deals.
Louis Tampa Washington D. Mexico Recommend Magazine: Packages flying into Cancun but staying in Cozumel require supplemental ferry transfers at an additional cost. Thomas Santo Domingo St. Croix Barbados Antigua St. In addition, there are two kiddie pool and two outdoor whirlpools.
It was designed by Robert Trent Jones, Jr. Included Club Rental Fees: Additional Charge Wind Surf: Additional Charge Nautilus Equipment: This resort offers spacious, flexible suites with kitchenettes and balconies or patios. Casino opening late The resort is situated by the white sands of Eagle Beach, where there are lounges, tiki huts, cabanas and beach volleyball.
Sleeps up to 4. Sleeps up to 6. Sleeps up to 8. My sister, my best friend and I visited Aruba from September , Just returned, this resort is a great value. I visited Aruba this month my first time here.
The Tropicana was beautiful and perfect for our needs. X Book this Hotel. Multiple Room bookings cannot be made online, please call to make your reservation. Will Infant Travel in Adult's Lap? Will Child 1 Travel in Adults Lap?